A Day for Self Pampering
Posted by Shermaine Goh on
Living in a fast paced society, we always have a never ending list of task to do. How often do we stop and give ourselves the rest and break that we deserve?
In this blogpost, we are going to show you some self care techniques for the ladies out there!
1. Pain Relief
After a full day of work, I'm sure most of us end up with sore and aching bodies, but never allow ourselves enough time to recuperate before starting a full day of work again the next day. Self massaging is a great way to relief those sore muscles and rejuvenate the mind and body!
You can start the day with a more energetic massage to revitalise the body and awaken the mind before you go about your day, or you can do a more leisure massage at the end of the day before you prepare for bed, to slow your mind and relax your body. 
Find out about the benefits of self massaging here!
However, if you find it difficult to set aside time for self massage, an easier option would be pain relief patches!
Our Roihi pain relief patches are wildly popular among busy working adults, and caregivers as well! One of our customer feedback that this product is very effective for relieving aches and pains! You can easily pack these in your bag and apply it throughout the day whenever you need it!
2. Washing Up
For people with a fully packed schedule, it is hard to allocate sufficient time for showering and washing up in the bathroom. Most of the time, it is an in-and-out scenario. However, did you know that taking longer showers have great benefits?
Taking cold showers can boost immunity and promote blood circulation while hot showers can relief sore muscles and release oxytocin to ease anxiety. Allow yourself a longer shower time once in a while!
To ensure that you have your body cleanliness is fully taken care of, you can explore the option of using a bidet in your toilet! 
Water is the best and healthiest way to clean everything. With a bidet, you can clean yourselves with water, hands-free! Our hands are the germiest part of our body, using a bidet prevents us from spreading germs to the lower part of our body, which is also a highly sensitive area! Moreover, you can say goodbye to rough and abrasive toilet paper. Show some love to your bum today!
3. Groom Yourself
Setting aside time to groom yourself and dress up can really be the best pick-me-up! When you feel good and look good, you would naturally find yourself more confident and ready to take on any task thrown at you!
Brushing out your hair, freeing it of tangles, can help you to look neater and feel more put together! However, if you are someone with weaker arms, or are experiencing sore shoulders, you may find it difficult to lift your arms in different angles to brush your whole head of hair. This is when our long handled hair brush would come in handy for you!
With this hair brush, the long handle allows you to brush your hair without having to lift up your arm, which makes the process so much easier.
You can also put on some light make up to brighten up your face. Watch the video below for easy 10 minute make up tutorial!
Then, go to your closet and choose your favourite outfit, something that makes you feel powerful and confident. 
4. Quiet time
With all the hustle and chaos of your work and schedule, quiet time is crucial to help you get back into the right headspace, and get reminded of what is important in your life. 
Here are some ways you can do quiet time. Find a location with a relaxing ambience, this can be your bedroom, on your couch, anywhere you can be alone and cosy. Turn on some soft instrumental music, and if you want to go further you can also dim the lights and light some candles.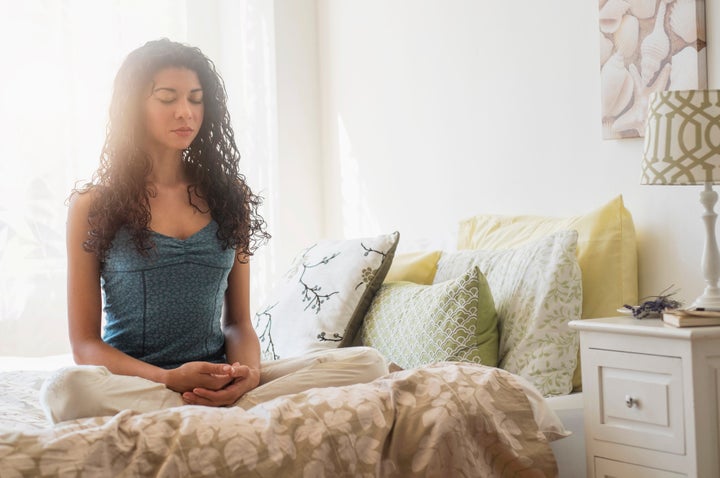 Give yourself 5-10 minutes to meditate, and clear your mind of thoughts just focus on your breathing. Then, you can spend some time to write down some of the things you are grateful for from the day. Finally, when you're in a relaxed headspace, you can grab a book and do some light reading to end off your quiet time!
If you love to read novels but find it increasingly difficult to read due to the tiny words, you can consider getting a pocket magnifier.
Remember that self care is your own responsibility, so make sure you allocate time to care for your own physical and mental health to ensure you can approach your daily tasks better. 
---
Share this post
---
---
---
0 comment